Public Speaking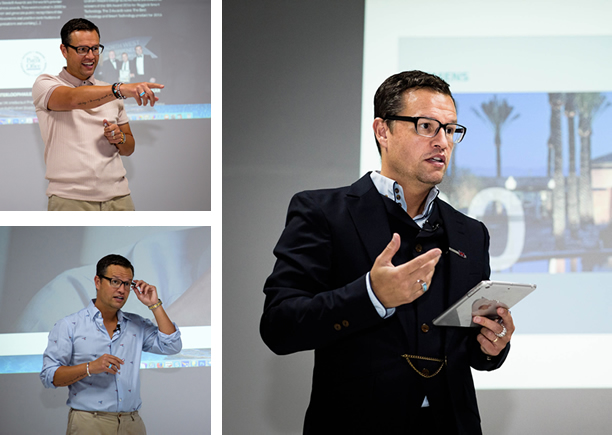 Graham Shapiro is a self-made businessman, designer, inventor and entrepreneur whose career path has been said to be truly inspirational, particularly to young entrepreneurs.
As an Ambassador of Innovation for The University of Cambridge, Graham has done public speaking in Schools, Colleges, Universities, The Institute of Directors (IoD) and The Chartered Institute of Marketing.
He finds it rewarding to 'tell his story' with a view to inspiring designers and business leaders.
If you're interested in talking to Graham about him being a guest speaker for you, send the enquiry on the get in touch section of his website and he will get back to you.